Biography
Shirley has been writing Christian songs since her children were very small. The day before Pentecost Sunday in the early 1990's she
asked God to help her write a new song. The next morning at the kitchen sink, words were formulating in her heart. Over the next
few weeks she wrote and wrote. The words gave her great comfort.
Eventually she asked God to give her tunes and then a voice to sing the words He was giving her.
Eventually her first Cd," I'll Soar Like an Eagle" was recorded at Higher Rhythm Studio, in Doncaster.
Her eldest son, Jan , a greatly anointed musician accompanied her on his guitar.
Shirley also plays the guitar and lapslide guitar.
Jim Wilkinson of HollyBush Farm invited Shirley to make her debut in 2003.
Many thanks to Jim, Bill Ross, Kate Jergas and everyone else who has helped her.
         Shirley's gift has opened many doors and she has travelled to different countries with her songs. 
In 2011 she played the hero's mother in a film  called
         How the West was Won, written, produced and directed by David Hinton.  Set in the 1800's the story was filmed in Oklahoma.
Shirley in Ireland 2015 at Katey Moreland's Amazing Book Tour "Irelands Heartbeat"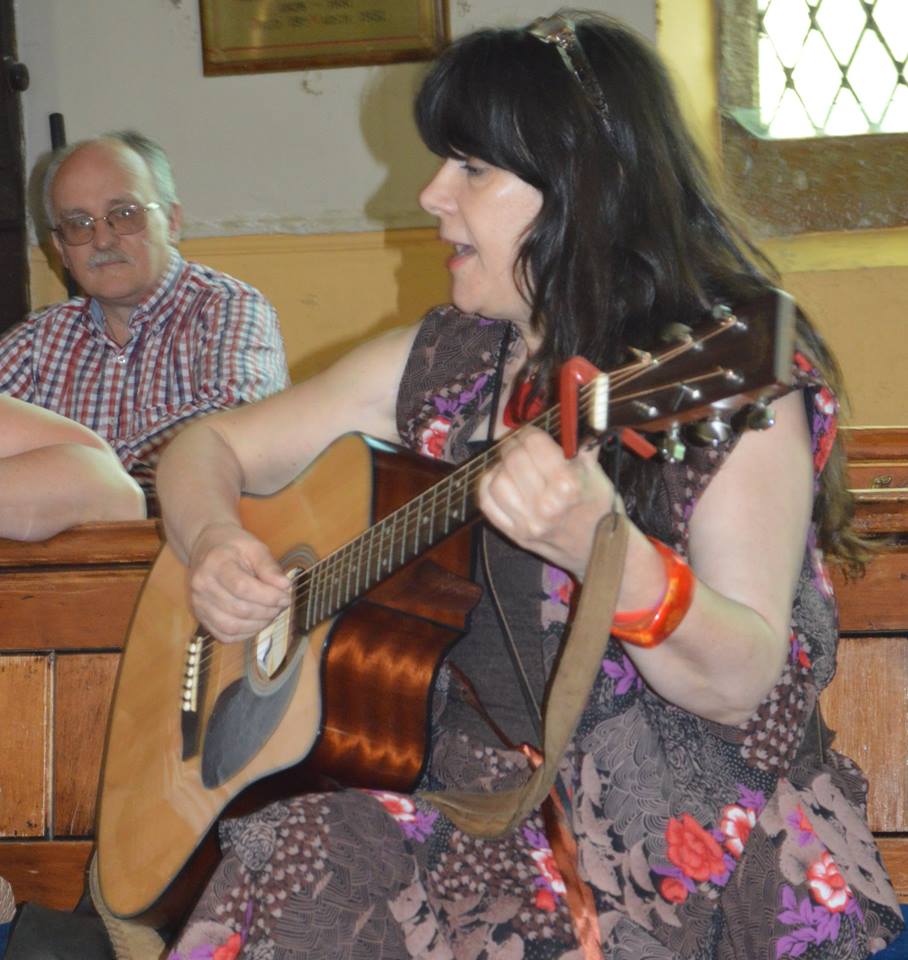 Shirley in How the West was Won - Oklahoma 2011
Shirley in India 2009
Shirley and son, Jan Paul Howitt 2007
Shirley in America 2002